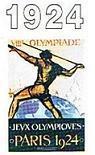 In 1924, Paris was once again chosen to host the VIII Summer Olympic Games. At the opening ceremony, over three thousand athletes representing forty-four countries gathered together with Gaston Doumergue, President of the French Republic, looking on.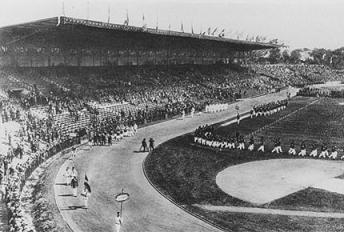 Paris Olympic Games, 1924. Opening Ceremony
Seven Monegasque athletes took part in these Games. Gaston Médecin, in athletics (1st in the 100m and 400m during the selection; he finished among the 36 finalists), Emile Barral and Joseph Marquet, in the 1st series sailing and four rifle shooters, Victor Bonafède (31st out of 66), Herman Schultz (36th), Roger Abel (45th) and Joseph Chiaubaut (59th).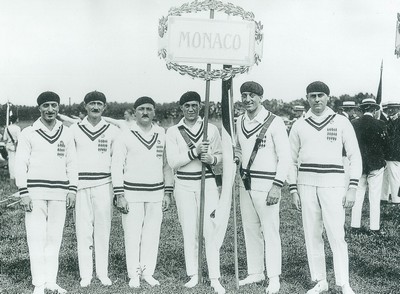 (From left to right) Julien Médecin, Joseph Marquet, Emile Barral, Henri Médecin, Gaston Médecin and Paul Zwerner
The 1924 Games resulted in the Principality of Monaco winning its first and only medal ever to date! It was awarded to Julien Médecin for his project for a stadium in Fontvieille. He came second out of twenty-one contestants representing seven nations and was awarded the bronze medal.
This event was created for the Stockholm Olympics in 1912 and started up again in Anvers in 1920.
At the end of the 1924 Games, the Baron of Courbetin (61) withdrew as President of the I.O.C. Count Henry de Baillet-Latour was to organise the 26th session, which thanks to the unflagging zeal of Count Gautier-Vignal opened up to Monaco on 22nd April 1927. This was the first time that the International Olympic Committee was officially welcomed to the Principality.
.