From 2nd to 15th September 2001, 3 800 athletes representing 23 nations travelled to Tunis to take part in the XIV Mediterranean Games.
Official poster
With Lucien Orengo as their head of mission, 7 athletes took part in these Games in the following events: athletics, boules and golf.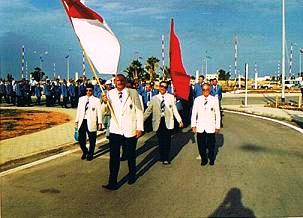 Monegasque Delegation – Tunis 2001
During the event, the results obtained by the Monegasque athletes were more than satisfactory, in particular those of Charles Henry Rey and Edmond Patrick Lecourt in golf.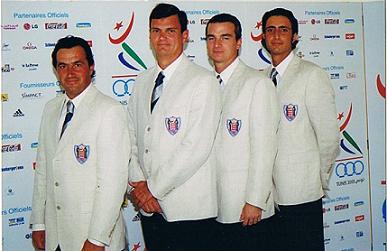 The golfing team: (from left to right), Frédéric Ruffier, Edmond Patrick Lecourt, Jean-François Calmes and Charles Henry Rey.
.