Since the death of Count Gautier-Vignal, the Principality no longer had a representative within the International Olympic Committee. On 25th April 1949, the I.O.C. meeting in Rome for its 44th session, appointed Hereditary Prince Rainier as a member of the I.O.C. Unfortunately Prince Louis II died three years later, leaving the throne to his grandson, Prince Rainier III, who was not able to take part in the work of the I.O.C.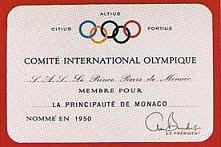 On 10th January 1950, H.S.H. Prince Rainier III officially submitted his resignation to President Sigfrid Edström and suggested that his father, Prince Pierre of Monaco, replace him. This proposal was accepted during the 45th session of the I.O.C. in May 1950 in Copenhagen.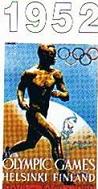 Prince Pierre attended the Summer Olympic Games that took place in Helsinki from 19th July to 3rd August 1952. The events brought together 5 867 athletes representing sixty-nine nations.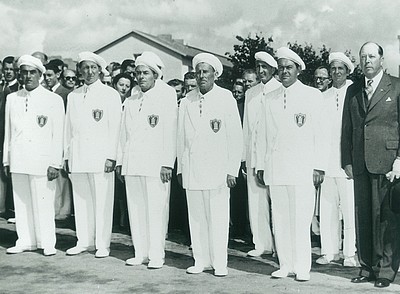 The monegasque delegation
The Monegasque delegation is led by Armand Fissore, Municipal Councillor (sports delegate) and President of the Regatta Society. Six athletes took part in the shooting events :
50 metre rifle (prone): Pierre Marsan, President of the Monaco Rifle Association (46th out of 58), Roger Abel (51st);
50 metre free pistol: Herman Schultz (39th out of 48);
Rapid pistol on silhouette target (25 metres): Herman Schlutz (33rdout of 53), Charles Bergonzi (53rd);
Ball Trap: Robert Robini (32nd out of 40), Marcel Rué (38th).
Two other representatives of the Principality also took part in the "Star" category sailing event: Henry-Michel Auréglia and Victor de Sigaldi (21st out of 21).
The National Sports Committee was to live its final hours. Two Sovereign Orders on 31st December 1952 (n° 688 and 689) would give new structure to Monegasque sport and open a new chapter enabling athletes from the Principality to go further.
.