The National Sports Committee was officially recognised in June 1947 by the International Olympic Committee, presided over at the time by J.S. Edström. Because of this, it was able to receive invitations from the organising committees for the London and St Moritz Olympics scheduled for 1948 so that representatives of the Principality could be entered.

The Monegasques competed in the Summer Olympics the XIV edition of which took place in London from 29th July to 14th August 1948.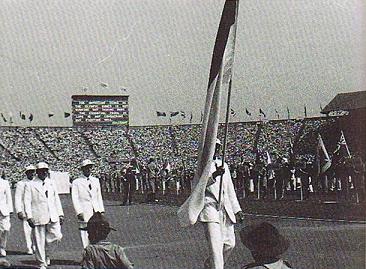 The Monegasque delegation on parade
The number of entries reached an all-time record with over four thousand athletes from fifty eight nations. As in Berlin in 1936, Monaco entered once again in the shooting event only.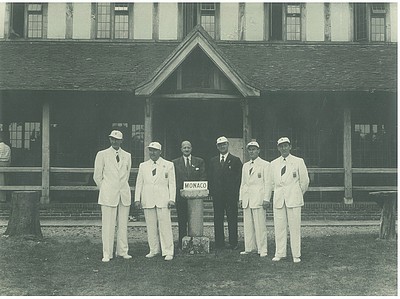 50 metre rifle: Michel Ravarino (36th out of 71 competitors), Pierre Marsan (52nd) and Roger Abel (68th);
50 metre pistol : Herman Schultz (41st out of 50);
300 metre rifle :Roger Canis.
Monegasque Delegation
.