" Sport must be internationalised, new Olympic Games must be organised "
This was the idea put forward for the first time on 25th November 1892 by Frenchman Baron de Coubertin, Pierre de Fredi, during the fifth anniversary of the "Union des sociétés françaises de sports athlétiques" Foundation. Nineteen months later, an international congress held in la Sorbonne, unanimously voted for the revival of the Olympic Games and the setting-up of an international committee. The modern Olympic Games were born.
In the early 20th century, the Principality of Monaco was already at the forefront of Man's progress. As far as sports were concerned, the number of events was on the increase. These events were generally presided over and organised by a patron, Count Albert-Gautier Vignal. In 1907, he expressed his wish for the Principality to be represented within the International Olympic Committee, which was presided over by his great friend, Baron Pierre de Coubertin.
One year later, Monaco became the 25th member state of the IOC; Count Gautier-Vignal was to represent the Principality until 1939. He would apply all the guidelines to Monaco and his action at the head of the Monegasque Olympic "committee", which at the time acted only as a point of information, with no official structure, was to continue with equal conviction for another twelve years or so.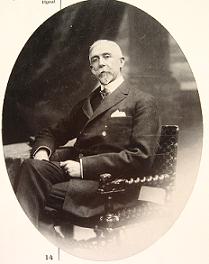 On 29th May 1942, a Sports Commissioner was instituted by Sovereign Order n°2637 to monitor, co-ordinate and manage all sports activities in the Principality. Mr Robert Marchisio, who was deputy mayor (sports delegate) and vice-president of the Monegasque Olympic Committee at the time, became the first Sports Commissioner appointed by Sovereign Order n°2638. In this capacity, he presided over a Committee of six members of Monegasque nationality forming the National Sports Committee.
During the 1945-1946 season, major sporting events were organised in the Principality, representatives of Monaco won fame throughout France.The National Sports Committee soon consisted of twelve members, all of Monegasque nationality, and each representing a sporting activity. The Committee managed all the facilities in the Principality and advised the Sports Commissioner, Doctor Etienne Boéri, concerning the amenities and improvements that were needed.
In 1953, under the patronage of H.S.H. Prince Rainier III, the Monegasque Olympic Committee, which celebrated its centenary in 2007, was made official by Sovereign Order n° 688 of 31st December 1952.
The members of the International Olympic Committee:
From 1908 to 1939: Count Albert Joseph Gautier-Vignal

From 1949 to 1950: H.S.H. Prince Rainier III of Monaco

From 1950 to 1964: H.S.H. Prince Pierre of Monaco

Since 1985: H.S.H. Prince Albert II