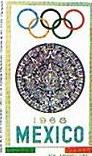 From 17th to 27th October 1968, the XIX Olympic Games took place in Mexico. For the first time, over 110 nations gathered together. 6,620 athletes on parade the day of the opening in the Aztec Stadium, a chef d'oeuvre of Mexican architecture. Pedro Vasquez, President of the Organising Committee.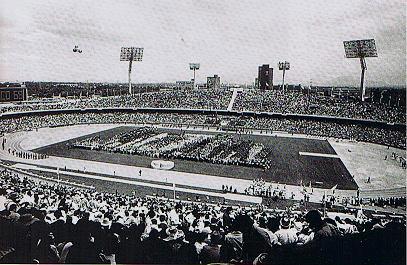 Opening Ceremony of the XIX Summer Olympic Games in Mexico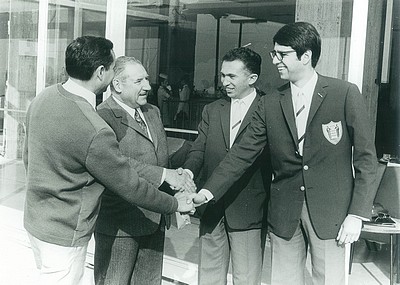 On their way to Mexico, Olympic shooters Michel Ravarino and Francis Boisson wish the two representatives of the Principality good luck :
rifle (50 metres) : Gilbert Scorsoglio and Joe Barral
.