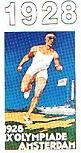 The IX Summer Olympics took place in Amsterdam from 28th July to 12th August. The Olympic flame was lit for the first time there, after being brought on a torch from Olympia by relay runners.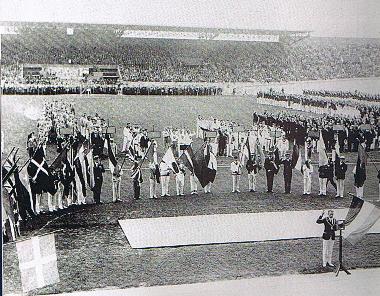 In the centre of the photo, in white trousers and pullover, the standard bearer for the Principality of Monaco.
The Principality entered seven athletes that year: Charles and Emile Gardetto, Louis Giobergia, Pierre Levesy and Alexandre Devissi, in rowing; Emile Barral in sailing; Gaston Médecin in the decathlon. In addition three Monegasque artists presented their works for the Olympic art competition: the painter A.P. Marocco (member of the M.O.C.), the architect M. Ravarino (with a project for a stadium) and the musician M.C. Scotto (with a composition for orchestra entitled "La course des torches").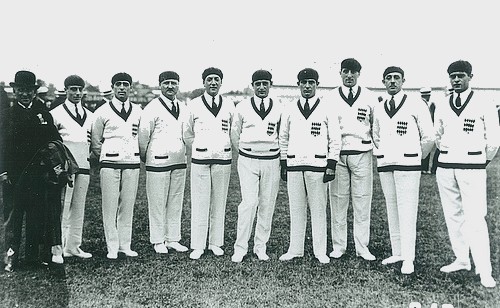 Three years later, the United States organised the Olympic Games which took place at Lake Placid in the winter and in Los Angeles in the summer. No Monegasque athlete was able to take part. Only Count Gautier Vignal was present to take part in the meetings held by the International Committee which decided to restrict the representation of a country to three competitors per event.
.