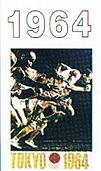 The 1964 Olympics in Tokyo were the first in Asia. The Japanese asserted the successful reconstruction of Japan after World War II by selecting Yoshinori Sakai as the final torch-bearer, who was born in Hiroshima on the very day the city was destroyed by an atomic bomb.
Judo and volleyball appeared on the Olympic programme for the first time. 163 events united 5 151 athletes from 93 nations.
Unfortunately, for the sake of just a few months, fate did not allow H.S.H. Prince Pierre, who died on 10th November 1964, to attend the XVIII Olympic Games in Tokyo from 10th to 24th October 1964 as he had so much wanted.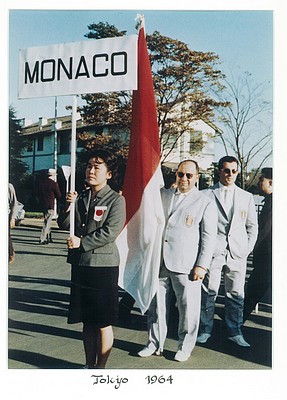 The only representative of the Principality, weightlifter Réne Battaglia photographed with Joseph Asso, finished sixteenth out of nineteen in the middleweight category.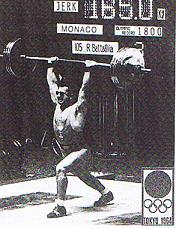 Weightlifter René Battaglia carries 165 kilos single-handedly
.