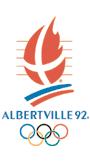 In February 1992, the Stadium in Albertville played host to over two thousand five hundred athletes. Bearing sixty-four banners, the delegations paraded before thirty-five thousand spectators and two billion TV viewers.
H.S.H. Hereditary Prince Albert appears brandishing the Monegasque flag followed by the other members of the delegation : Yvette Lambin (Vice President of the M.O.C.), Jean-Paul Samba (Head of mission), Michel Vatrican, Gilbert Bessi, Pascal Camia, David Tomatis (athletes) and Jean-Marc Giraldi (team leader).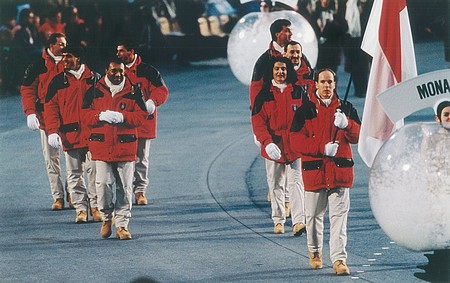 8th February 1992: H.S.H. Hereditary Prince Albert followed by the Monegasque delegation.
5 athletes take part in the Games. Two 2-man bobsleigh crews are present. H.S.H. Hereditary Prince Albert teams up with Pascal Camia. They finish 43rd out of 45. The other crew, made up of Gilbert Bessi and Michel Vatrican rank 23rd out of 45.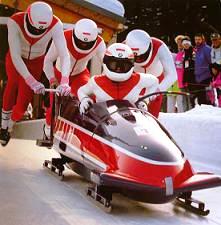 At the start of the 4-man bobsleigh event (altitude 1 684m), the Monegasque crew, n° 17, launch themselves onto the 1 507 metres of the Olympic track in La Plagne
Driven by Prince Albert II (with Gilbert Bessi, David Tomatis and Michel Vatrican), the crew finishes 27th out of 29.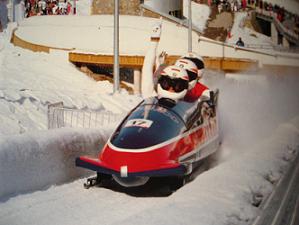 The 4-man bob arrives at the finish-line after a race lasting only one minute and a few tenths of a second..
.