On 25th July 1992, King Carlos 1st of Spain declared the opening of the XXV Olympic Games in the Montjuic Stadium before 9 356 athletes accompanied by their leaders from 170 nations.
After the formal raising of the colours, to the sound of the Olympic anthem, the archer Antonio Rebollo (ESP) prepares to light the cauldron with the Olympic flame. After a 70 metre flight, the flame reaches the giant cauldron which immediately sets ablaze.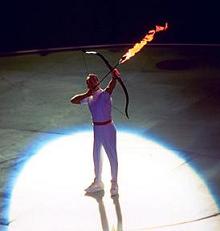 The Principality of Monaco is represented by Mr Henry Rey, Ms Yvette Lambin, Dr Louis Orecchia, Christian Zabaldano (head of mission), Christophe Verdino and Fabienne Pasetti (athletes).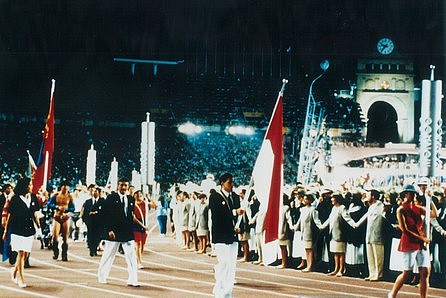 The Monegasque athletes that took part in the shooting and swimming events :
Air rifle (10m): Fabienne Pasetti, trained by Gilbert Treille,
Swimming: Christophe Verdini, trained by J.L. Charpentier, matched his best performance in the 100m breast stroke and beat his best time in the 200m breast stroke and 200m medley.
.