| | | |
| --- | --- | --- |
| | | The opening was celebrated on 23rd May 1985 in the presence of H.E. Mr Samaranch, who agreed on this occasion to bestow the Olympic rings to the event. Over three hundred athletes competed over 4 days in the following events: athletics, swimming, basket ball, shooting, judo, weight lifting and cycling. |
| | |
| --- | --- |
| The Principality of Monaco was represented by ten Monegasque or resident athletes, with Armand Forcherio as the head of mission: | |
In judo, Eric Bessi (bronze medal) and Marc Sillari,

In weightlifting, Philippe Seggiaro (bronze medal) and Marc Krétly,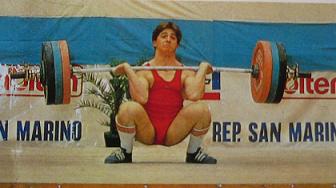 In the 10m pistol event, Jean-Pierre Gasparotti and Joël Nigioni,

In the ball trap event, Angelo Mario Lodigiani and Bruno Marcon,

In the 10m air rifle event, Daniel Nobbio,

In cycling, Pierre Dick.
The Games were also placed under the aegis of the I.O.C., following which the venue for the second edition was entrusted to Monaco.
.
| | | |
| --- | --- | --- |
| | | On 14th May 1987, the 2nd Games of the Small States of Europe opened in the Principality under the Honorary Presidency of H.S.H. Hereditary Prince Albert. |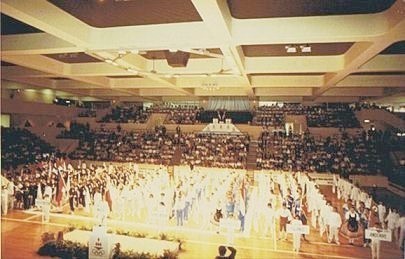 Opening ceremony, Louis II Stadium – 14th May 1987
After a relay from the heliport to Louis II Stadium carried by various athletes from the Principality, the Olympic flame is handed over to the swimmer Jean-Luc Adorno, who prepares to light the cauldron.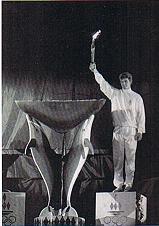 Three hundred and eighty athletes from Andorra, Cyprus, Iceland, Liechtenstein, Luxembourg, Malta and San Marino, joined the eighty representatives from the Principality to compete in the various events over a four-day period: athletics (men and women), shooting, volley ball, tennis (men and women) and sailing.
| | | |
| --- | --- | --- |
| | | Judo event (super lightweight category, under 60 kg)/ The Principality, through its representative, Gilles Pagès, wins the gold medal beating Cyprus (silver) and Liechtenstein, tying with San Marino (bronze). |
Luxembourg was the overall winner with a total 63 medals beating Iceland (50 medals), Cyprus (47 medals) and Monaco with 20 medals.
.