The 11th European Youth Olympic Summer Festival took place from 24th to 29th July in Trabazon, Turkey. The Opening Ceremony was held on 24th July at the Trabzon Hüseyin Avni Aker Stadium.
2 Monegasque athletes took part: Messrs Victor Langellotti (cycling) and Lucas Catarina (tennis) (flag bearer).
They were accompanied by their trainers, Messrs Roger Decaup (cycling) and Jacques Vincileoni (tennis).
Mr Sébastien Gattuso fulfilled the role of Head of Mission.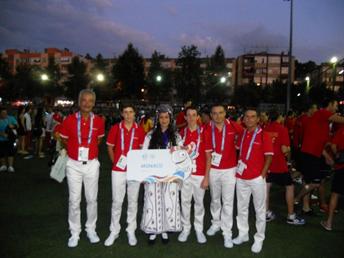 Sports results :
- Victor Langellotti:
Time trial: 51st /96
Critérium: Qualified for the B Final. He abandoned the race 3 km before the finish line.
Road race: 39th/ 96
- Lucas Catarina:
1st match: won against Aleksandre Bashi (GEO) 6/2 6/1
2nd match: lost against Maxime Janvier (FRA) 4/6 3/6
.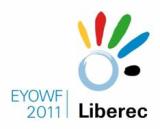 The 10th European Youth Winter Festival took place from 13th to 18th February 2011 in Liberec (CzechRepublic).
The Opening Ceremony was held at 7.30 p.m. on 13th February at Tipsport Arena.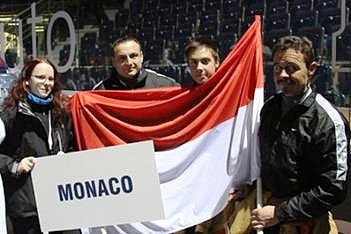 Mr Nicolas Boisbouvier competed in the Alpine skiing event.
He was accompanied by his trainer Mr Jean-Luc Mari and Mr Sébastien Gattuso who fulfilled the role of Head of Mission.
He took part in the Slalom (38th out of 46) and Giant Slalom (56th out of 65).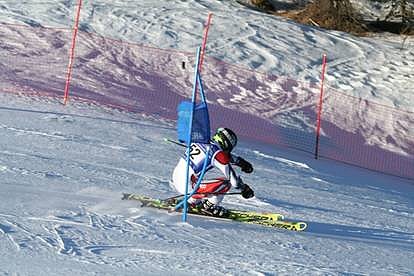 .
The 10th European Youth Summer Olympic Festival was held in Tampere (Finland) from 19th to 24th July.
The Monegasque team consisted of:
- Ms Solange Ragazzoni-Conterno (Chef de Mission)
- Mr Kevin Crovetto (Gymnast)
- Mr Sébastien Guizol (Coach)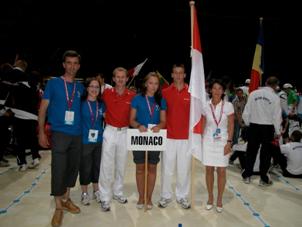 The delegation
- The results:
66th out of 75 in the overall ranking
61st for the Floor
49th for the Pommel Horse
69th for the Rings
26th for the Vault
44th for the Parallel Bars
.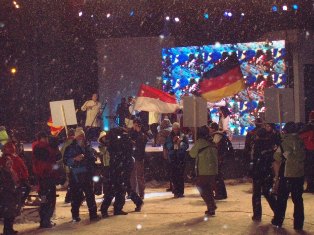 The delegations on parade
The 9th edition of the European Youth Olympic Festival took place in Śląsk-Beskidy (Poland) from 15th to 20th February 2009. A young Monegasque from the Monegasque Skiing Federation, Arnaud Alessandria, took part in the Festival.
Arnaud took part in the Alpine skiing slalom and giant slalom events, the first event having been cancelled due to bad weather conditions.
On 17th February, he finished 27th in the slalom out of 120 competitors and achieved the 8th fastest time in his category.

 

 

 

 

The Slalom Start
On 20th February in the giant slalom on extremely hard snow, Arnaud achieved a very good first run, leaving in 53rd position he finished 27th, which resulted in his starting in 4th position for the second run (only the first 30 can take part in the 2nd run). In the second run, his binding came loose in a hole and he had to stop.
.