For the second time since 1932, Los Angeles prepared to organise the XXIII Summer Olympic Games, from 28th July to 12th August 1984. Over seven thousand athletes representing one hundred and forty nations took part in 121 events.
The Monegasque delegation, led by Dr Louis Orecchia, included :
- Two representatives of the M.O.C. (Yvette Lambin and Francis Boisson),
- Eight athletes :
Fencing: Olivier Martini, 2nd round of the sabre tournament,
Archery: Gilles Cresto, 39th out of 62 participants,
Free pistol: Jean-Pierre Gasparotti and Joël Nigioni, respectively 48th and 50th out of 56 shooters.
Rifle prone: Pierre Boisson, 69th out of 71 shooters,
Trap: Jean-Marie Repaire, 62nd out of 71 shooters,
Judo: Eric Bessi, 1st round of the judo event, under 86 kg category.
Swimming: Jean-Luc Adorno, 56th out of 68 participants in the 100 m freestyle.
- Four trainers : Gérard Boyer (fencing), Rodolphe Aragno (archery), Thérésius Imbert (judo) and Lucien Piarson (swimming).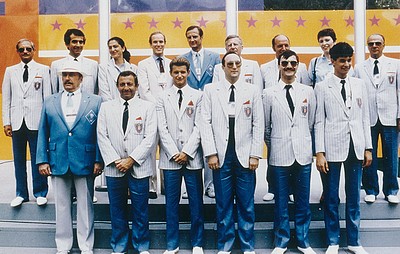 (In the 2nd row from left to right):
R. Aragno, A. Forcherio, Y. Lambin, H.S.H. Hereditary Prince Albert, J. Eaton (Mayor of the Californian University of Los Angeles), Dr. L. Orecchia, G. Boyer, J. D'Errico (Olympic attaché), T. Imbert.
(In the 1st row from left to right):
H.Morrow (Olympic organising committee), L. Pierson, J.L. Adorno, E. Bessi, G. Cresto and O. Martini.
Los Angeles 1984
H.S.H. Hereditary Prince Albert, who attended the Games in Los Angeles from the opening ceremony, gave the Monegasque athletes great encouragement.
.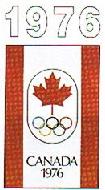 From 17th July to 1st August 1976, the XXI Summer Olympic Games were held on the American continent. 6 200 athletes representing 88 nations were to meet up in Montreal
The Principality of Monaco, as always, featured among the loyal participants. Under the supervision of the head of mission, Jean-Louis Marsan, the Vice President of the M.O.C. and nine Monegasque athletes were to compete in three disciplines :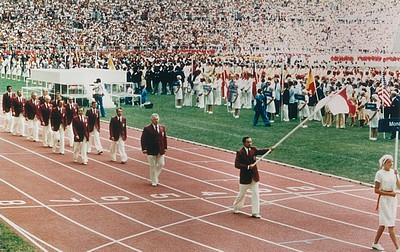 The Monegasque delegation behind the Monegasque flag carried by Francis Boisson
Swimming : Patrick Novaretti (58th out of 59 in the 200 m freestyle and 47th out of 49 in the 400 m freestyle),
Shooting : In the Ball Trap, Marcel Rué and Paul Cerutti, respectively 42nd and 43rd out of 44 shooters; in the rifle event, Joe Barral and Pierre Boisson, respectively 60th and 64th out of 78 competitors,
Sailing : the team consists of Gérard Battaglia, Jean-Pierre Borro and Claude Rossi (substitute Richard Hein). The Olympic regatta was held in Kingston from 19th to 27th July. The Monegasque soling ranked 23rd out of the 24 sailboats in competition.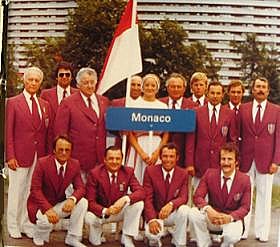 (Standing, from left to right) : Paul Cerutti, J. Barral, J-L. Marsan, P. Boisson, M. Rué, R. Hein, F. Boisson, P. Novaretti and C. Rossi.
(Seated from left to right) : G. Battaglia, H. Novaretti, J-P. Borro et R. Grosso.
.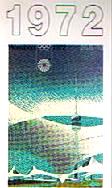 The XX Summer Olympic Games were held in Munich from 26th August to 11th September 1972. In total, there were 7 894 athletes representing 122 nations.
The official delegation of the Principality of Monaco, led by Michel Ravarino, President of the Monegasque Shooting Federation, assisted by Robert Agliardi and Edmond Durrieu, was composed of one fencer and four shooters.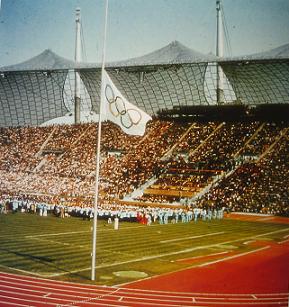 Opening Ceremony of the XX Munich Olympic Games - 1972
Fencing: Jean-Charles Sénéca,
50 metre rifle: Joe Barral, ranking 23rd and Pierre,
Boisson, ranking 71st out of 101 participants,
Ball Trap: Paul Cerutti, ranking 46th out of 70 participants,
Three-position rifle: Francis Boisson.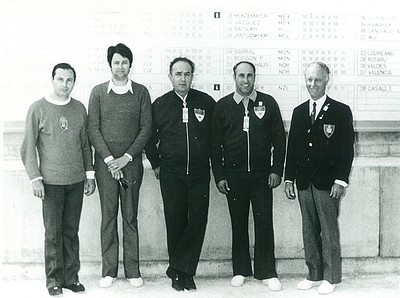 Francis Boisson, Joë Barral, Robert Agliardi, Pierre Boisson and Paul Cerutti.
Two days after the closing of the 1972 Summer Olympics, marred by a terrorist attack against Israeli athletes, the President of the I.O.C., Avery Brundage, handed over his power to Lord Killanin, Consul of Monaco in Ireland and presented him, in Lausanne, with the symbolic key of the Château de Vidy, the I.O.C. headquarters since 1968.
.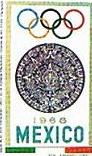 From 17th to 27th October 1968, the XIX Olympic Games took place in Mexico. For the first time, over 110 nations gathered together. 6,620 athletes on parade the day of the opening in the Aztec Stadium, a chef d'oeuvre of Mexican architecture. Pedro Vasquez, President of the Organising Committee.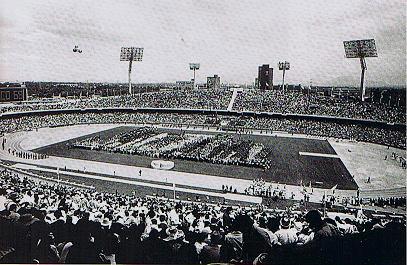 Opening Ceremony of the XIX Summer Olympic Games in Mexico
On their way to Mexico, Olympic shooters Michel Ravarino and Francis Boisson wish the two representatives of the Principality good luck :
rifle (50 metres) : Gilbert Scorsoglio and Joe Barral
.